Food additive with liquid placenta "Melsmon Gold Liquid" from Melsmon.
"Melsmon Gold Liquid" is a nutritional supplement with a placenta in the liquid consistency of the drink for greater ease of use.
"Melsmon Gold Liquid" contains amino acids, vitamins and minerals necessary for health. For the production of bioadditives, only high-quality placenta extract of animal origin is used (absolutely safe placenta of healthy purebred horses).
Also in the composition of the remedy include hyaluronic acid, trehalose and citric acid.
The liquid placenta "Melsmon Gold Liquid" has a pleasant sweetish taste, and the consistency of the drink allows you to use the bioadditive without too much effort. "Melsmon Gold Liquid" – ideal for daily maintenance of beauty and health.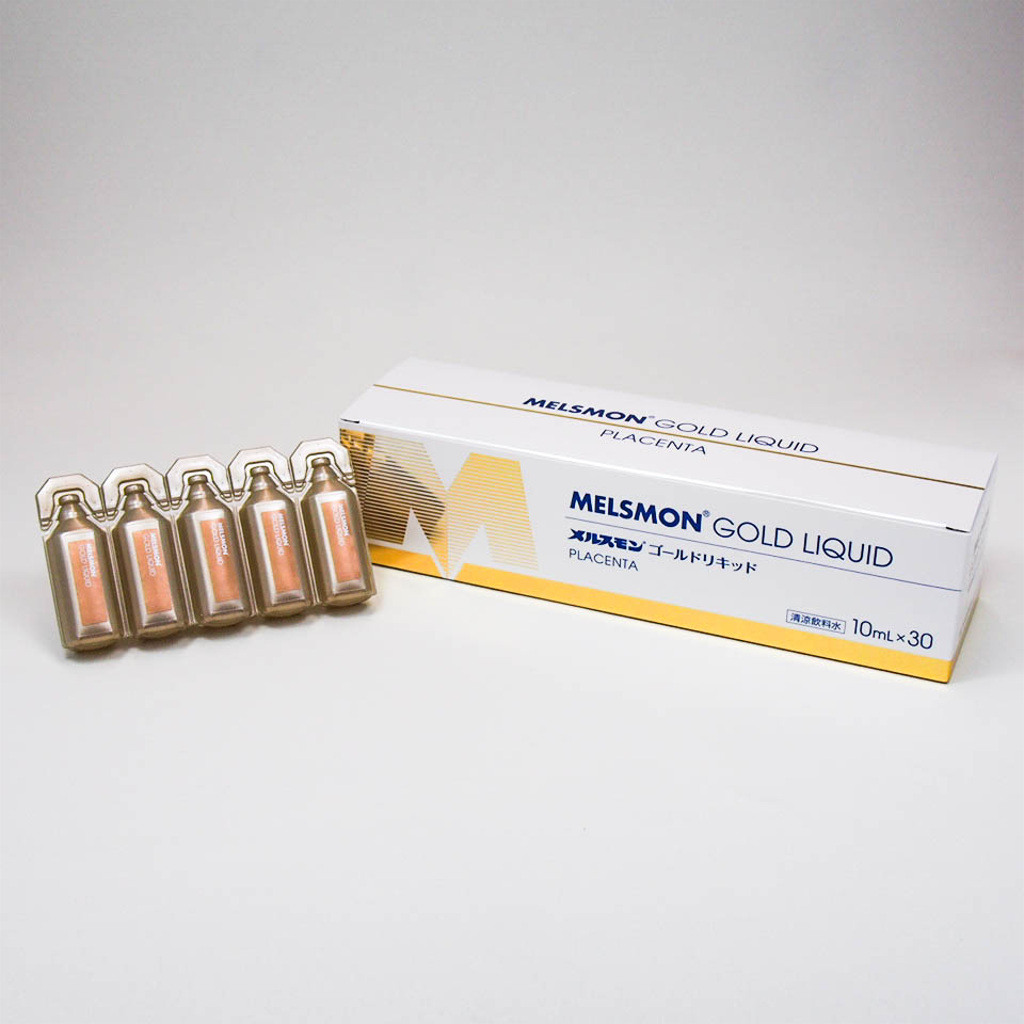 Composition: Placenta extract, hyaluronic acid, trehalose, citric acid, pectin.
Dosage and administration: "Melsmon Gold Liquid" is recommended to take 1 ampoule a day.
Recommendations for use: Unscrew the cap to open the ampoule before using the supplements.
Drink chilled.
The composition of the package: 30 ampoules of 10 ml.
※ 1 pack is designed for a month of daily use.
The product directly from the domestic Japanese market, is shipped directly from Tokyo.
Manufacturer: MELSMON Pharmaceutical Co., Ltd (Japan).